Jyothi Pallapothu
The number one question I get from a lot of people is "How did you end up as a foreclosure attorney?" I originally went to law school to be a business transactional attorney. That dream was dashed when I realized that Business Organizations and other similar law classes just weren't for me. Prior to law school, I earned my Post-Bachelor's Certificate in Paralegal Studies. I worked as a paralegal and law clerk for an amazing attorney who represented individuals dealing with employment discrimination. I learned that it was more fulfilling to help others rather than push papers around on a desk for a large company.
I graduated from law school at the end of 2008, right at the beginning of the recession. While studying for the bar exam, I volunteered at the American Civil Liberties Union and worked as a law clerk to the Hon. Gale B. Robinson of the Davidson Country General Sessions Court in Nashville, TN. I took and passed the Illinois bar exam in 2009.  I was one of the lucky ones from my school who passed, and a few months after getting sworn in, I was employed. Foreclosures were at an all time high in 2010. In the first few weeks of my new job, I tried out several practice areas. However, the foreclosure cases were assigned to me and I started the process of litigating and learning how the foreclosure process worked in Illinois. It was a new area for everyone practicing. I was privileged to be in various courts through the Chicagoland area and witnessed firsthand how the foreclosure laws and procedures developed throughout the years.
I defended homeowners from 2010 to 2013. I took a job with a large firm that represented banks in the foreclosure defense process. Essentially, I switched sides, and I did not like it. I did not like the corporate atmosphere. I especially hated being in front of the Judge and foreclosing on people and their homes. In 2016, after giving my notices, I quit and opened up this firm.
I realized that I wanted to be different from other foreclosure law firms. I wanted to know what happened to my clients after the foreclosure. Would my clients be homeless? Did they have a house to rent or buy? How could I create a multi-faceted approach where I didn't just defend my clients for a few years, but actually learned about them. Learned about their hopes for their home and future. I started strategizing with my clients from the initial meeting. I would ask them their goals for the property in foreclosure, and then give them several options  on how to achieve those goals.
I worked with my team to assist my clients with debt counseling and credit repair. I worked with them on an exit strategy if they did not want to keep their home. I put them in touch with mortgage lenders who were able to work with my clients and give them hope that they would not be homeless at the end of the process. Years later, I have a network of trusted professionals. I periodically revisit my clients' goals and adjust our strategies to meet these goals. I am happy to say that the majority of clients are very happy with their outcomes.
I look forward to meeting with my clients. I want them to see my face. I want them to come to court with me if they desire. I want them to be actively involved in their case so they know every single step and date. There are no surprises with me because communication is key.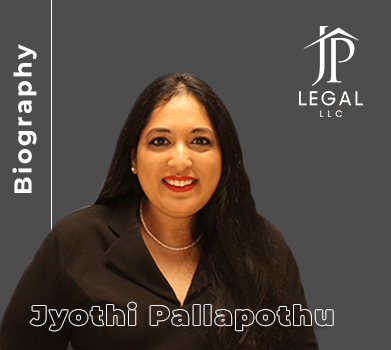 Schedule a Free Consultation
Bar and Court Admissions:
State of Illinois
United States District Court- Northern District of Illinois
Education:
Western Michigan University, Thomas M. Cooley Law School. J.D., 2008
Lansing Community College, Certificate in Paralegal Studies, 2004
University of Tennessee, Knoxville, B.A. 2001
Awards:
Super Lawyers Rising Star 2018 and 2019